Thanks for stopping by the New Life website.
We have ministries for every family member and demographic. We are a grace-based ministry and hope that you will come and experience New Life! We offer an atmosphere that is genuinely warm, refreshing and inviting. We believe that God works through His Spirit in a powerful way to bring assurance and forgiveness.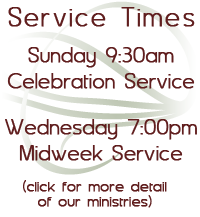 Please feel free to contact us either by phone or email if we can serve you in any way. We invite you to join us in person. We look forward to meeting you!
Come Experience, New Life!
Randy & Sue Williamson
Senior Pastor
…more from Senior Pastor Williamson
Latest News